Dr. Jamie Towle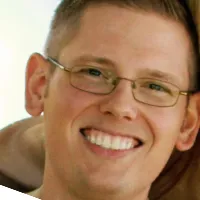 Dr. Jamie Towle was born and raised in Malone. He graduated from Clarkson University in Potsdam, NY. He went on to receive his doctorate at New York Chiropractic College in Seneca Falls, NY. Before graduating, he worked at the VA Hospital in Buffalo, NY. Dr. Jamie opened his practice in Malone on November 14, 2005 where his parents and many family members reside. He now serves his offices in Malone and Canton which care for the surrounding communities in Franklin and St. Lawrence County.
Dr. Jamie began receiving chiropractic care in his youth. As a lifelong patient of Chiropractic care, he knows and values the benefits of the spinal adjustment. When he was choosing his career path he had a strong desire to promote living healthier, without the use of drugs or surgery. It's this knowledge and passion for helping others that drives him in his constant conquest to improve the lives of his patients. And his motto "Family First" is felt by all who meet him. Not only does he hold his wife and three children in high regard, he treats his patients as an extension of his family.
Dr. Jamie has a love of sports, which began with golf. He worked at the Malone Golf and Country Club for 10 years under the supervision of the current PGA President, Derrick Sprague. He has worked with patients of all kinds including elite level, Iron Man and Division I athletes, weekend warriors, Monday morning quarterbacks, and aspiring desk jockeys. He and his wife, Dr. Lisa, coach his children's Pee Wee soccer teams, he regularly runs and competes in marathons, and Dr. Jamie is currently the chiropractor for the Division I, St. Lawrence University Men's Hockey Team.
Dr. Jamie is the co-owner and clinic director of Towle Chiropractic Health Centers of Canton and Malone, the North Country's premier provider of natural health and wellness care. Both offices have state-of-the-art equipment and Dr. Jamie specializes in such techniques such as diversified, Thompson drop, Activator, ART, Spinal Decompression, and Cold Laser. He uses chiropractic care to improve the health and wellness in all areas of patient's lives, whether they are having problems with back pain or neck pain, or just want to start feeling better when they wake up in the morning. Dr. Jamie takes a "whole person" approach in chiropractic care, which means looking for the underlying causes of disease, discomfort, and imbalances in the spinal column, and Dr. Jamie will be able to determine the root of the problem and create a personalized chiropractic treatment and wellness plan to suit each patient's individual needs. Under our supervision and care, patients report higher functioning in all areas of their lives. Dr. Jamie has great relationships with area hospitals and works closely with other medical providers to achieve the highest level of comprehensive care.
If you have any questions about our chiropractic care or you are ready to make an appointment, give Towle Family Chiropractic a call today in Malone at (518) 483-6300 or in Canton at (315) 386-2273
Dr. Lisa Francey Towle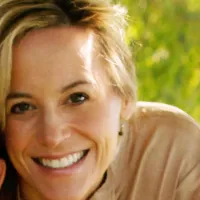 Dr. Lisa Francey Towle was raised in Lisbon, NY. She obtained her undergraduate degree from St. Lawrence University in Canton, NY and her doctorate from New York Chiropractic College in Seneca Falls, NY. After graduation she worked in New York City and she was there when tragedy struck on 9/11. Dr. Lisa and her colleagues were some of the first chiropractors on the scene to treat the volunteer rescue workers at Ground Zero at the make-shift hospital located at Styvescent High School.
Dr. Lisa has been interested in fitness and biomechanics since her first ballet classes began at age 3 and horseback riding at age 4. She competed on the Division I Equestrian Team while she was a student at St. Lawrence University. After many years of dance instruction, she began teaching fitness classes in her early 20s. When she began to focus on her career choices she knew she wanted to share health and wellness on a bigger level. Living and sharing the chiropractic wellness lifestyle has been the perfect fit. She continues to offer fitness classes and teaches them at St. Lawrence University in addition to her chiropractic work, and she has produced and been featured in one professional fitness video to date.
Dr. Lisa is committed to helping families in the North Country experience improved health and vitality. She speaks regularly to local schools, businesses, and organizations on health, wellness, and safety topics. She enjoys educating others on how to manage stress better, how to prevent injury in the workplace and at home, and how to maintain peak performance in all facets of life. Her mission is to empower as many people as possible to experience their optimal health potential through personalized care and education.
Dr. Lisa's areas of interest and study include: pregnancy care, pediatrics, nutrition, athletics, running, and anti-aging. Dr. Lisa welcomes anyone who wishes to achieve a higher level of wellness and health, including patients with chronic low back pain, headaches, neck and shoulder pain, sports injuries, pregnant women, and children. Her love of Chiropractic and genuine concern for others drive her pursuit of excellence in her work as well as in her service to the community.
For an appointment with Dr. Lisa call today in Canton (315) 386-2273.
Staff
Kelly D'Amour, LPN, CPC, Office Manager: joined the team in February 2017. She has over 35 years of working in health care. Kelly has been a nurse since 1984 and has worked in specialties such as ENT, ER, OB/Gyn and Alternative Medicine. Fifteen years ago she transitioned into Office Management and Coding and Billing. She became certified in coding in 2014.
Kelly is currently sitting on the board of Gina's Gift, a non-profit focused on supporting early literacy by donating books to the babies born at Canton-Potsdam Hospital. She is also the President of the St. Lawrence County Chapter of AAPC for Professional Coders. Kelly is organized and thorough with her work, and she enjoys staying current with changes in insurance benefits. Kelly takes great pride in knowing that the billing and scheduling needs of our patients are well taken care of.
Kelly is married and has 1 daughter, Alex, and resides in Colton.
Morgan Marshall, Billing Manager Malone Office: joined the team in September 2017. She is a graduate of Franklin Academy. Morgan is hard-working and fast learning. Although she came onto the job with no office experience, she has mastered front desk management and is learning medical billing. She lives in Brandon with her parents and two younger sisters, and when she's not working she enjoys time with her family, hunting, fishing, camping, and going for rides on her side by side.
Ilene LaShomb, Chiropractic Assistant: Ilene is our newest team member, joining the team in August 2019.
To make an appointment, call today
in Canton (315) 386-2273, or in Malone call (518) 483-6300